Any Job Seeker can exponentially increase their chances of getting hired by preparing for their interviews with my training and coaching program because it teaches them the inside secrets from the view of the Recruiter, what the Recruiter will be asking during the interview and what they are really listening for in your answers.
_________________________________
This course has everything you need to build confidence and prepare to ace your upcoming interview.
8 Modules of self paced learning

discussing interview preparation, questions that will be asked during an interview and recommendations on developing answers that will impress a Recruiter. 

You know your background better than anyone. For that reason,

you are the best person to explain your background.
Increase your chances exponentially of getting hired

with an interview preparation system that is proven to work.

NO MOCK INTERVIEWS!

You will have

direct access to Professional Recruiter Ilene Rein for questions and guidance

through online zoom calls. 
_________________________________
Sign up now to get exclusive access into my training program where I hold nothing back:
Use my

detailed step-by-step guides for interview preparation

to put what you've learned into action during an interview. This proven successful method will build your confidence, reduce anxiety and allow you to impress the Recruiter.

You will

learn how to highlight your strengths and downplay your weaknesses

during your interview.

Each module contains

the most detailed online interview preparation strategies

available anywhere

shared by a Recruiter

, the person who is performing the interview.

With direct access to me, you can

ask questions and get clarification

on anything in the course.
I'll be teaching every interview preparation tactic I've used with my clients for the past 15 years.
_________________________________
The benefits of this course are nearly endless, including:
Forget mock interviews

, they do not prepare you properly. This course

teaches you exactly how to prepare answers before you walk into the interview.
Video instruction

allows you to watch and rewatch the lessons as often as needed; you will

completely understand how a Recruiter interviews for you to present yourself to highlight your attributes to get hired.
Your interview struggles are over!

This proven method of interview preparation guides you step-by-step through the process. 
_________________________________
This training will save you time and get you vastly better results. We are going to change the way you think about interviews forever!
Here's how the course is organized:
Module 1 - All About Interviews

Completely changes your approach to everything you thought you knew about interviews. 

Module 2 - Personal Questions

Questions related about you personally that are asked during an interview, recommended ways to answer and what a Recruiter is looking for in your answer. 

Module 3 - Position Questions

What do you know about the position? This module lays out what research you need to do on the Company before walking into your interview.

Module 4 - Work Related Questions

We address your work behaviors, developing answers and examples to showcase your experience during the interview.

Module 5 - Education Questions

Discussion on presenting your education so you stand out amongst the other candidates.

Module 6 - Abstract Questions

Preparation for those curveball questions… how to answer them and what they are really asking?

Module 7 - Lastly...

How to end the interview on a high note!

Module 8 - After The Interview

Following up is just as important as the actual interview. Email correspondence templates included.

PLUS, you get group coaching and access to a private community

where you can interact with the presenter (a Recruiter) and other job seekers increasing your job search network.
_________________________________
This course is perfect for the person who wants to take control of their job search, build confidence for their interview and get hired rapidly!
Course Curriculum
Available in days

days after you enroll

INTERVIEWS: Inside Secrets To Grab A Recruiter's Attention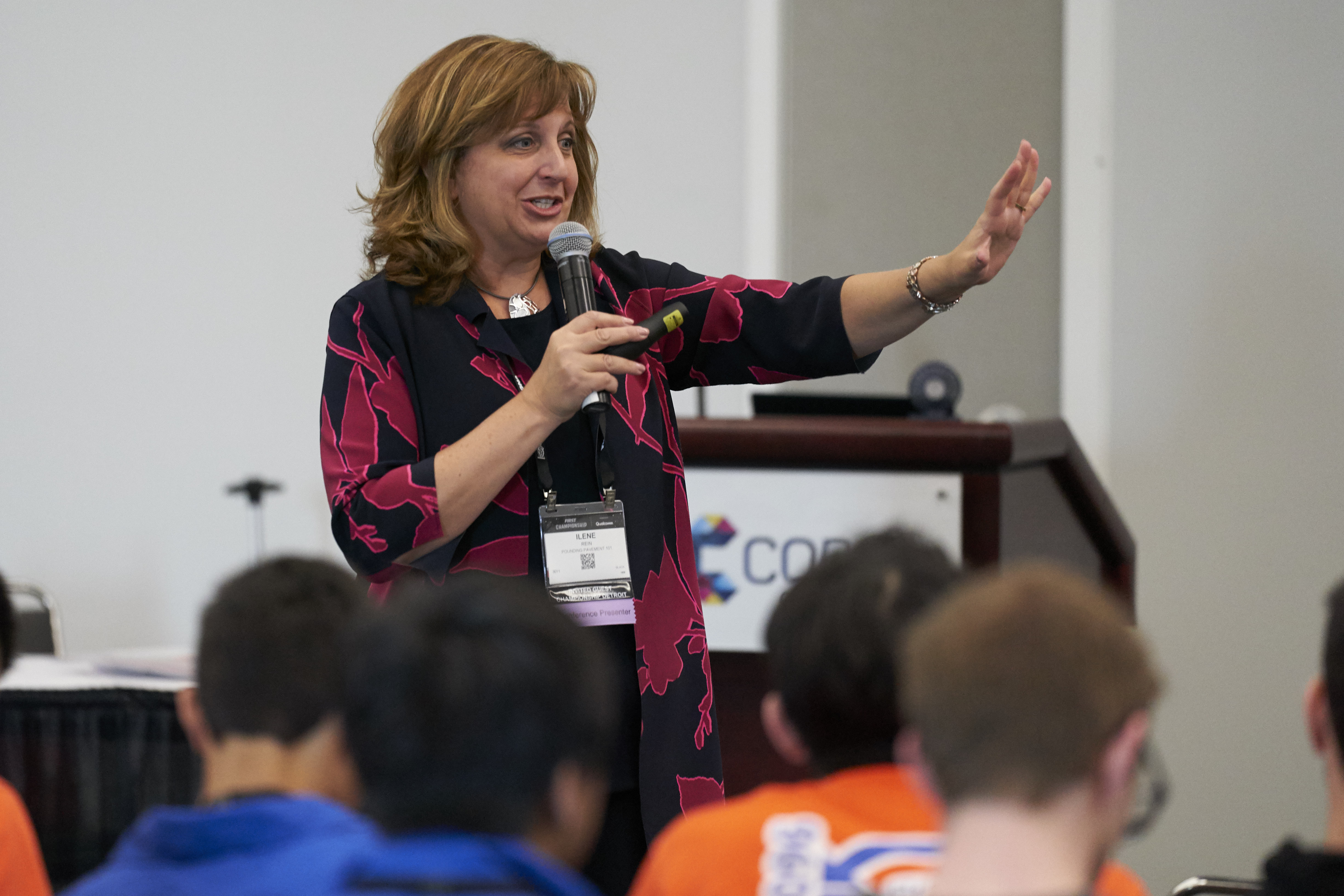 Hi, I'm Ilene Rein, Professional Recruiter and Founder of Pounding Pavement 101.
Pounding Pavement 101 was created based on years of experience of talking to people and hearing that they have no plan as they go job hunting or how to prepare for an interview. We felt that there was information that needed to get out there from the eyes of the Recruiter/Employer/Interviewer to make the experience less stressful.
My goal at Pounding Pavement 101 at the end of the day is to provide you with expertise, information and to build confidence to make your job search successful. Learn the secrets from a Recruiter on the inside sharing personalized guidance to highlight your attributes and make you shine!